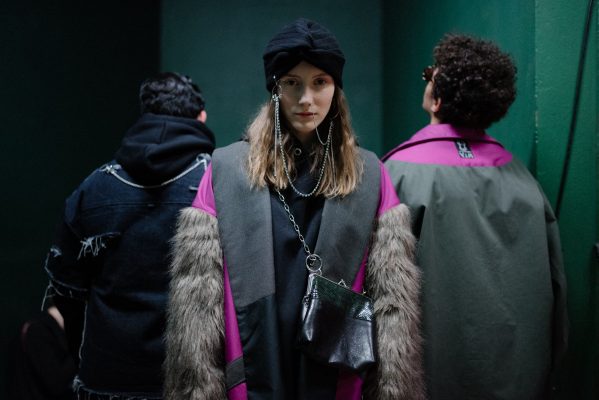 AiM brand is characterised by their rabbit logo. The title AiM is a wordplay with multiple meanings. At the same time my good friend Miska Hrinova stands behind the brand. She is creating oversized clothing with graphic details. Unconventional, freeing and unique.
We have worked together for quite a while now and this article was supposed to be about our latest cooperation. This article was supposed to be about Miska`s latest fashion show. Sadly this fashion show didn't take place and was rescheduled for autumn. Because of that, this article is going to be about her different fashion show, the Mercedes Benz Prague Fashion Week which took place in march of 2019.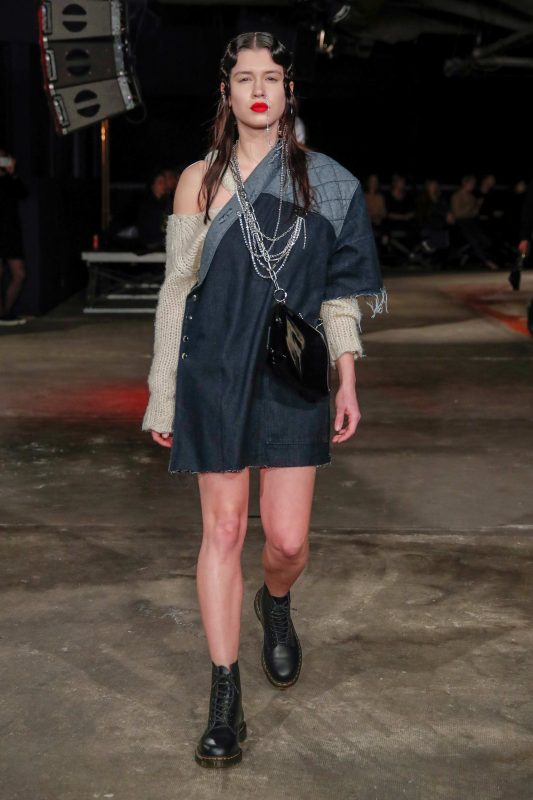 TELL ME SOMETHING ABOUT MY FUTURE … NO FUTURE, FUTURE IS NOW
FW19 – is the name of this collection.
This collection is about the past. About our past lives, history that formed us. It is about the present and nonexisting future. All components are used to create a story, they combine together and mix with each other, and this mix is a unique link to TODAY. Not tomorrow, or a year, TODAY here and now.
And here Miska came up with a component that united us, it was her esthetics from the past. She had bags in mind. She designed them and I have brought them to life. It was amazing to observe her fashion show and see something I have created in my workshop to be part of something that great.
Thank you Miska, I'm looking forward to the next fashion show. 🙂
http://www.aimoffcl.com/
https://www.facebook.com/aimoffcl/
https://www.instagram.com/aimoffcl/?hl=sk
http://www.drobnestore.sk/aim-by-michaela-hrinova/